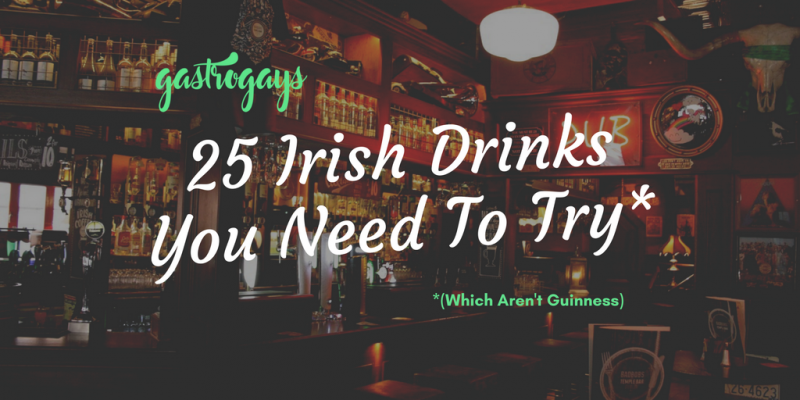 Of course, we're not against Guinness – even Bey likes the 'G' – and we've nothing but good stuff to say about 'The Black Stuff'. But we're here to tell you that Ireland's drink game goes way beyond stout; there's more that Ireland produces than that… Across the Emerald Isle, the craft brewery and small batch spirit distillery business is booming. Not just selling locally, this huge market is getting more and more fledgling players finding a national and even international audience! Here are a few suggestions to wet your whistle 🍻
UPDATED: March 2019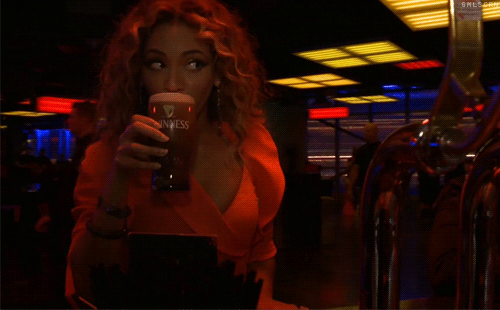 The idea of a 'milk gin' might sound a bit peculiar to you, especially as it's named after the world's oldest cow, but believe us: this gin is something else! Made in West Cork by Ballyvolane House using alcohol whey (a cheesemaking by-product, as apposed to barley or wheat grain) and filled with local botanicals – some foraged right off the trees and meadows – this gin's delicate flavour is both soothing and surprising. You'll taste notes of cardamon, cumin and sweet citrus with each sip. This milk gin has recently been joined by a Sloe Gin sibling, made using sloes picked from around Ballyvolane House and we've been hearing rumours of some new creations coming in the following year too! You can also try Bertha's Revenge on board Icelandair flights.
We recorded an episode of our podcast, Chew The Fat, with Antony and Justin, the duo behind Bertha's Revenge which you can listen to on our site. You can also read more about the beautiful Ballyvolane House here.
Amazon stock Bertha's Revenge, and it can be ordered via our affiliate link here.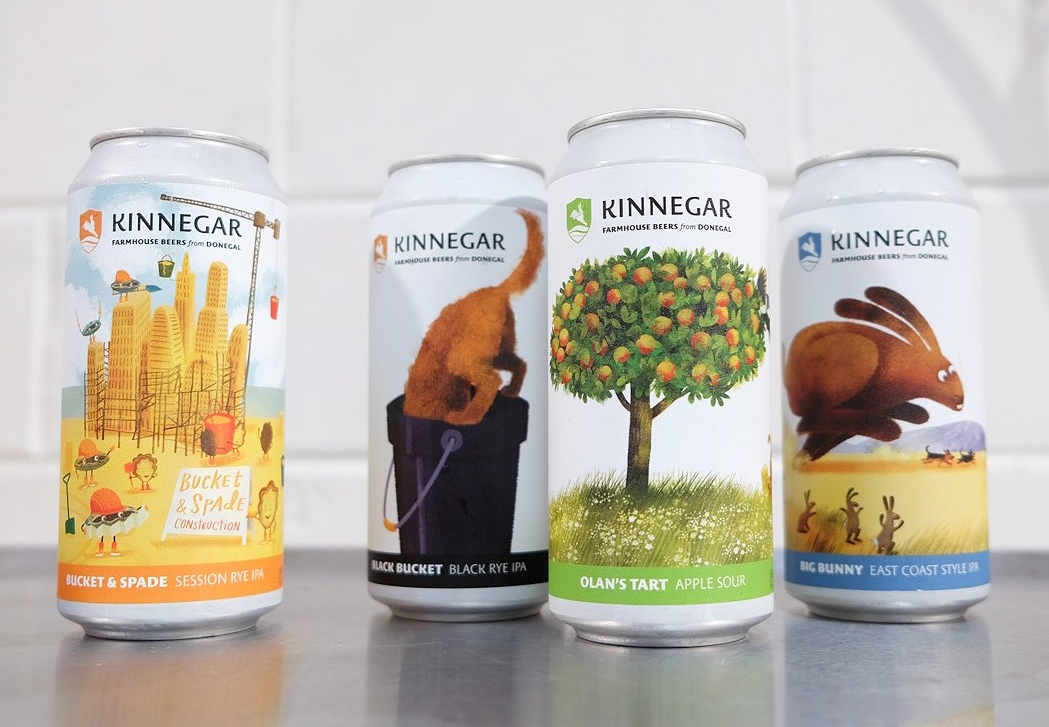 When ever we think of Kinnegar Brewing, we're instantly transported back to Harry's Shack on Portstewart Strand- where we first tried this fantastic brand. From their base in Letterkenny, Country Donegal, these beers are becoming known nationally for their fabulous, distinct flavours as well as their eye catching labels on the recently launched cans. Our personal favourite is Limeburner – "is light, crisp and refreshing, like a summer's evening with a hoppy accent at the end" and we have a lot of love for the Apple Sour called "Olan's Sour" which features apples from our local area, known for producing Dan Kelly's Cider, as featured below.
Based in west Waterford, Blackwater Distillery produces award-winning gins for Aldi stores nationwide but the real draw is the No. 5 Irish gin and some of their seasonal specials, including a Wexford Strawberry Gin. They also produce a Juniper Cask Gin and copper pot-still vodka! Up the Déise! In 2017, they released a limited edition Barry's Tea gin, which has now become a full time member of the family, has a smooth flavour, and is exceptionally good in a gin martini.
Keep an eye out soon as their visitors centre and distillery in Ballyduff, County Waterford. For updates, follow Blackwater on Twitter.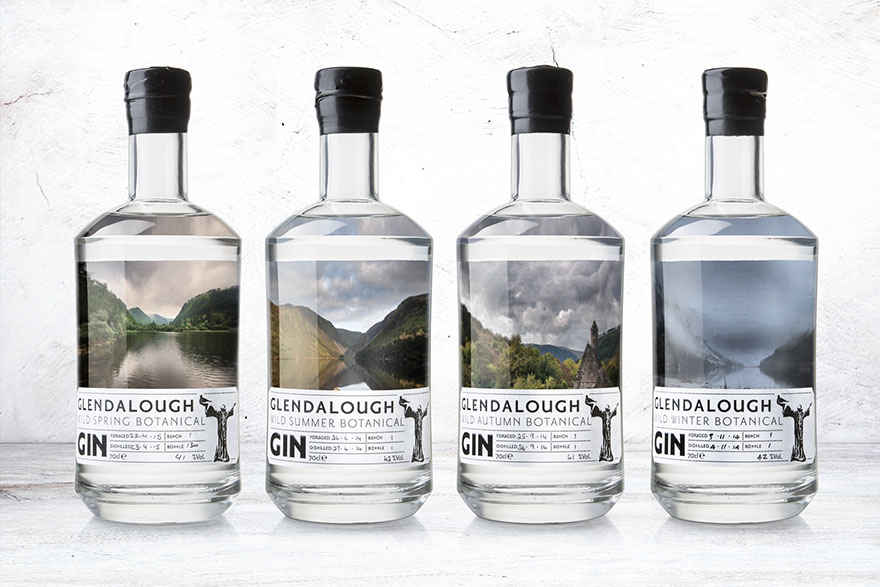 Glendalough Distillery is making some fabulous products right now Between a range of fantastic gins, whiskies as well as Poitíns, they're committed to seasonality, flavours reflect the area where they are from and it's all quite small scale. Their products are widely available, and at this point is quite internationally recognised as among the top gins in the country.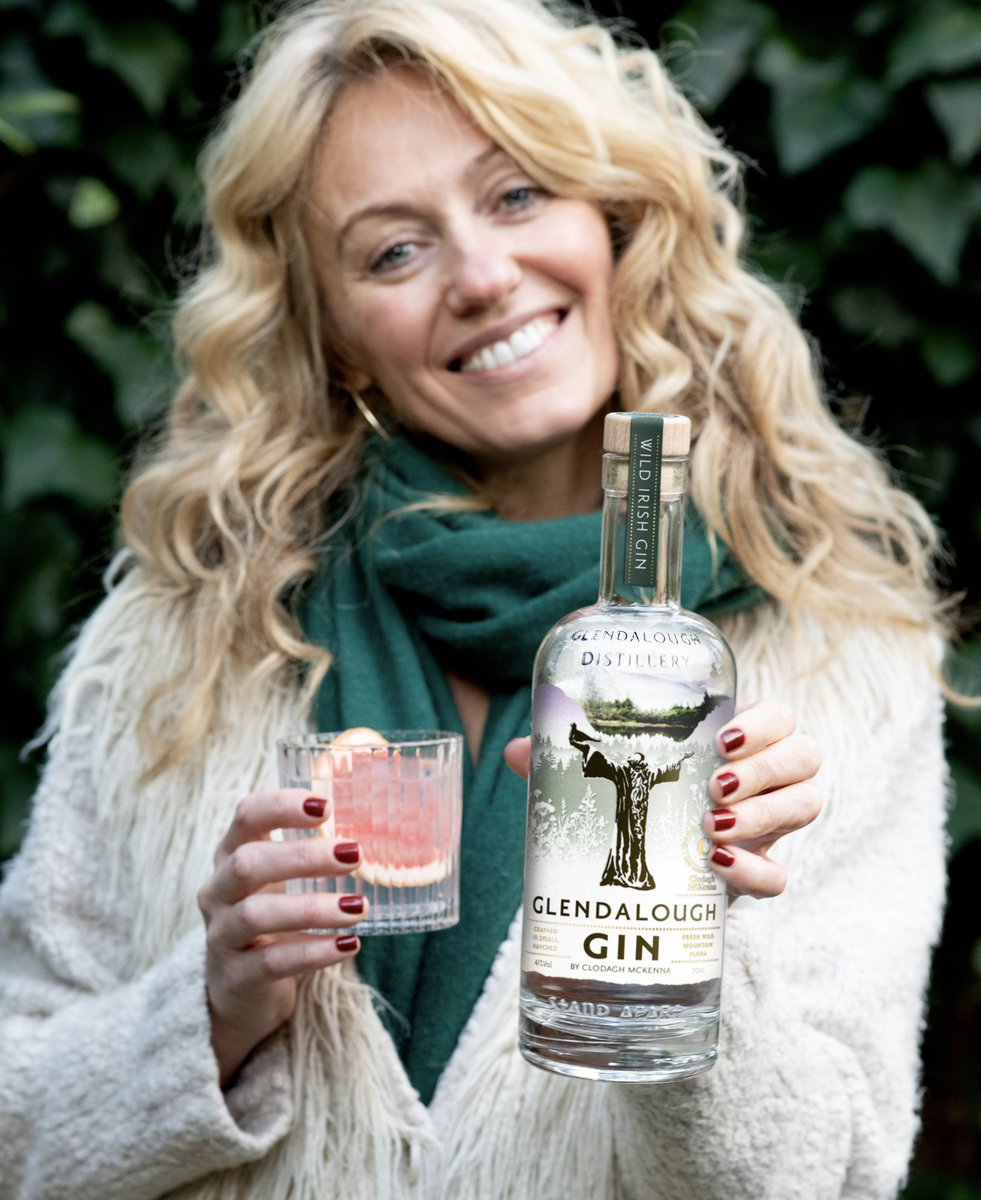 Their Wild Botanical Gin is packed full of floral flavours, and a throughly enjoyable drink, while the series of four different season gins (Spring, Summer, Autumn and Winter), each reflects a different season and features the botanicals grown and foraged during that time. In 2019, they collaborated with internationally-regarded chef and food writer, Clodagh McKenna to develop a special edition gin too.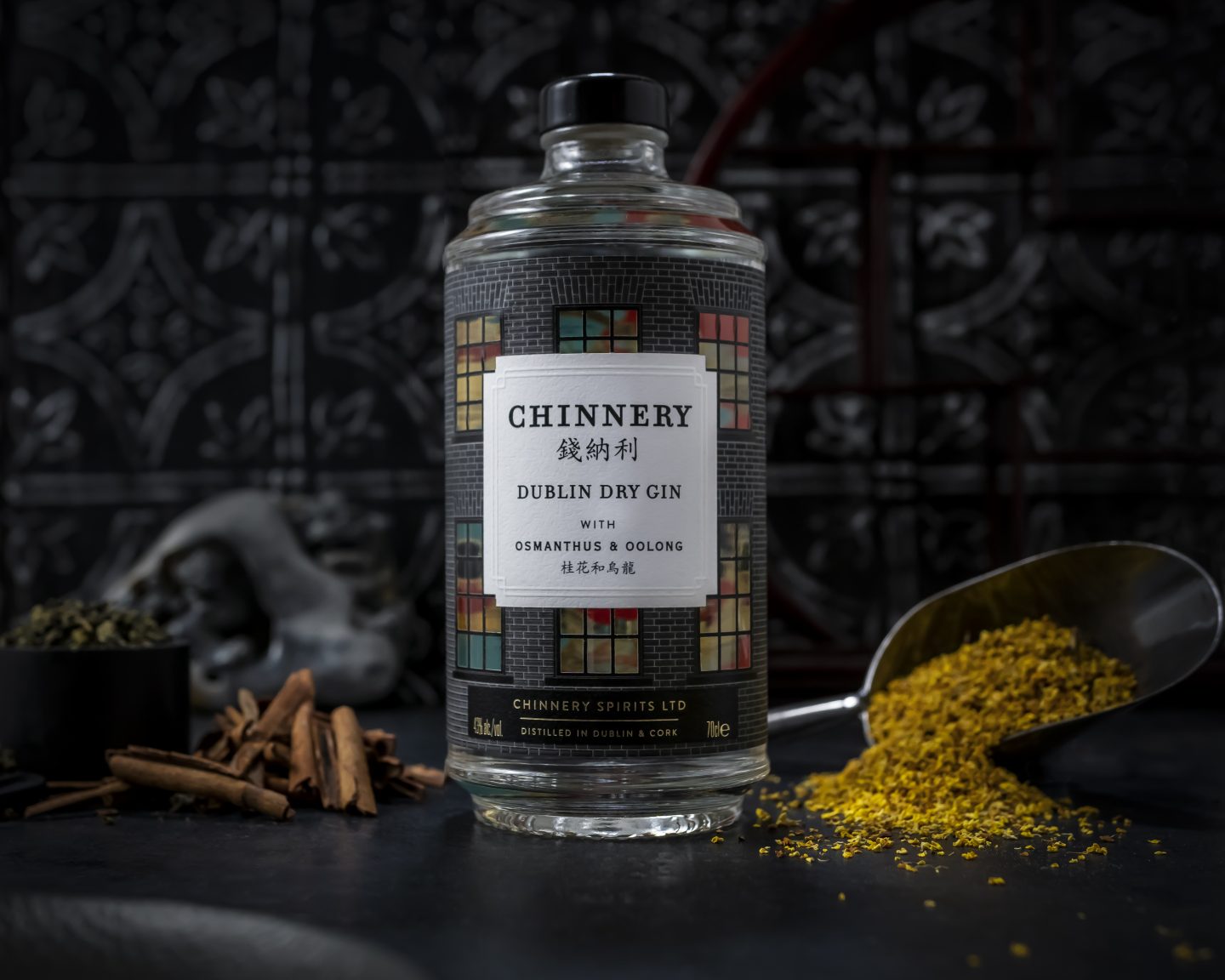 Many in Ireland would say that the gin market is being saturated at the moment, so for a product to stand out and hold its own in the way Chinnery has is no mean feat. Launched in mid-2018, featuring ten botanicals including Osmanthus Flower and Oolong Tea, there is a distinct and intentional nod to this spirit which harks back to the old tea trade route into China. The name is reference to George Chinnery, a portrait artist who moved to Dublin in 1796. He decided to eventually move on to Hong Kong which ties in appropriately with the oriental botanicals featured. The bottle stands out with the iconic Dublin Georgian windows, and classic text plus its crisp flavour and quality stand out in abundance. One to have in your collection, for sure.
Keeping with gin, a mention must be given to Dingle Gin – highly commended and awarded time and time again the world over, this is actually the gin that got us both into gin and has been awarded best gin in the world! One of the early groundbreakers in terms of modern Irish production, it's a classic little number and incredibly reliable, whilst it's also regarded for its competitive price point. Dingle in County Kerry is a beautiful place, home to the iconic Other Voices festival as well as the Blas na hEireann annual awards and Dingle Food Festival. This gin has helped keep Dingle on the map, and is a firm favourite among its legions of fans. The distillery itself is also producing whiskey and vodka, and visits are a must when you're in the vicinity. Botanicals are a real reflection of the Kerry landscape, featuring rowan berry from the mountain ash trees, fuchsia, bog myrtle, hawthorn among others.
Belfast-based Suki Tea sprung to life in 2005, set up by Annie and Oscar as a loose leaf tea blending business. In an area too familiar with division over the years, the one unifying force between all sides of the community is the love of a good cup of tea! A staple of the city's food hot spot, St. George's Market, we particularly adore their 'Belfast Brew' and 'Breakfast Tea' varieties as modern, contemporary, flavour-packed loose leaf teas, but there is really a global selection of flavours and tastes. Passionate about corporate responsibility, sustainability and environmentally conscious, Suki Tea now comes as a subscription service so you can travel the world via your tastebuds in the comfort of your own home with lots of special flavours dropped right to your door every month.
Based in the bustling seaside town of Bray, Wicklow Wolf Brewing Company has to be credited for the monikers they give to their brews. Two limited edition examples have included 'A Beer Called Rwanda', an English-style brown ale with the rich nuttiness of Rwandan lightly roasted coffee, and 'Children of the Revolution' – a commemorative brew marking Ireland's 1916 Rising Centenary. Why the name and location? Well according to folklore, the last wild wolves of Ireland roamed these parts. With global beer brewing inspiration they have a line-up of over 10 different beers, a fast growing team, a brewery open for tours and over 400 stockists!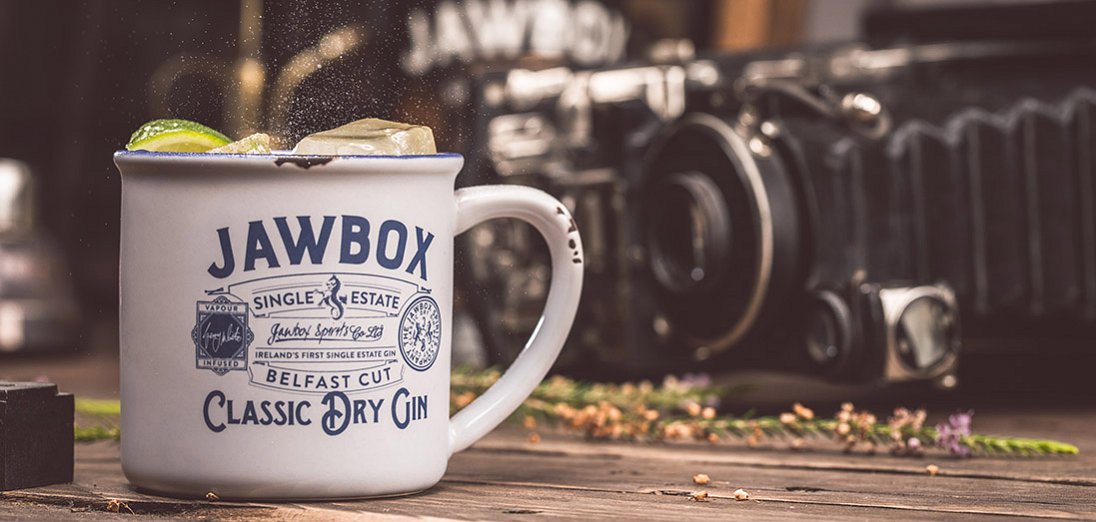 Sometimes throwing the kitchen sink at something is not advised, but not this Belfast-based single estate gin. Literally named after the slang name for a Belfast sink (those covetable wash basins!), Jawbox Gin bears the distinct marriage of citrus and pine with a hefty weft of juniper and is best served the classic way with ginger ale, lots of fresh lime juice and ice plus a final flourish of a generous chunk of honeycomb. Don't ask questions, every gin has its 'perfect serve' and this is perfect! Jawbox has also launched new lines such as their gin liqueurs featuring rhubarb & ginger as well as pineapple and ginger.
Purchase Jawbox Gin via our Amazon Affiliate link here
Firmly established over the past decade, 8 Degrees from Mitchelstown in Cork prides itself on being naturally adventurous and their names are spot on: 'Grand Stretch IPA', 'Oxy Moron Kiwi Wit' and 'Barefoot Bohemian'… Their Sunburnt Irish Red Ale mixes flavours of toffee with orange hops while their Howling Gale Pale Ale is light and sprightly with grapefruit and citrus aromas – perfect for a sunny day BBQ.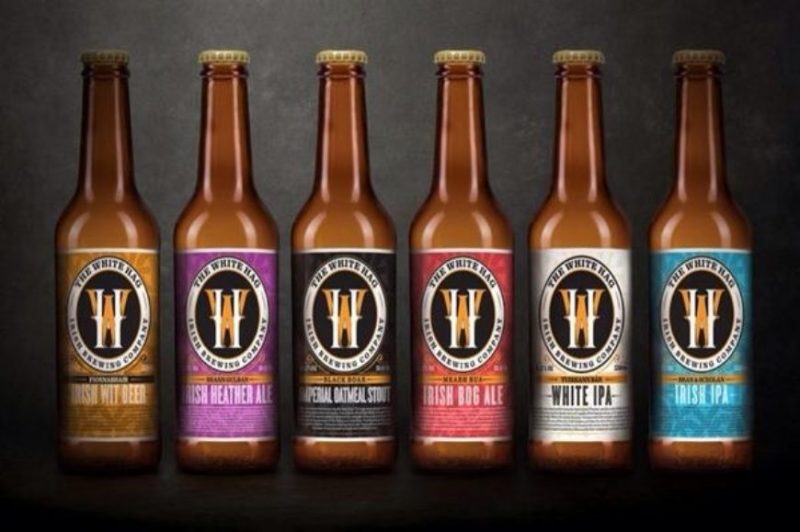 The White Hag is a Sligo-based brewery named after the Irish mythological name for a witch, which naturally makes your ears prick up and make you thirsty, yeah? Though it may be Irish, some of their range includes the Samhain Oktoberfest Larger, perfect for chillier nights around Halloween, or their Irish wit beer, which is a fantastic Irish take on a Belgian blond beer. Keep an eye out too for their Oatmeal Chocolate Milk Stout too! 
Every year since 2014 they've hosted Hagstravaganza– an international beer fesival at their brewery in Ballymote, Co Sligo. This year's event will take place July 27th and full details can be found here.
Sure, where would you be without it? Ireland is the biggest tea drinking community in the world (per capita, naturally) and sure wouldn't Mrs. Doyle be proud? Tea is the solution to all of life's problems, which every Irish mammy will vehemently attest to.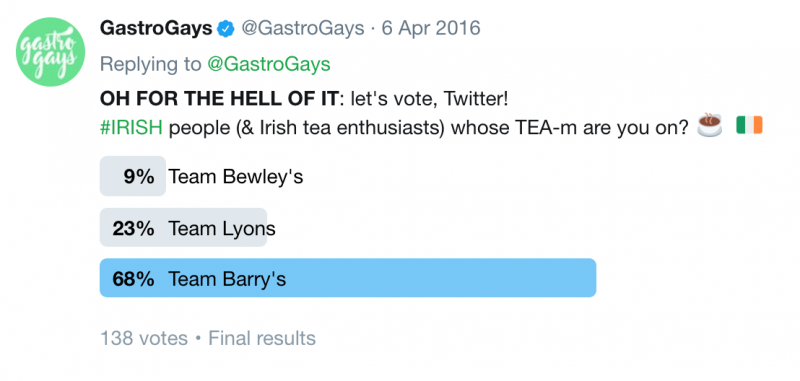 Barry's Tea, arguably Ireland's best – we polled, you voted as above, sorry Lyons and Bewley's – hails from the rebel county of Cork (though obviously not grown there), and is internationally sold as THE Irish tea you need. The green box is elementary, the red box is superb, the black box is next level. What level of tea guzzler are you?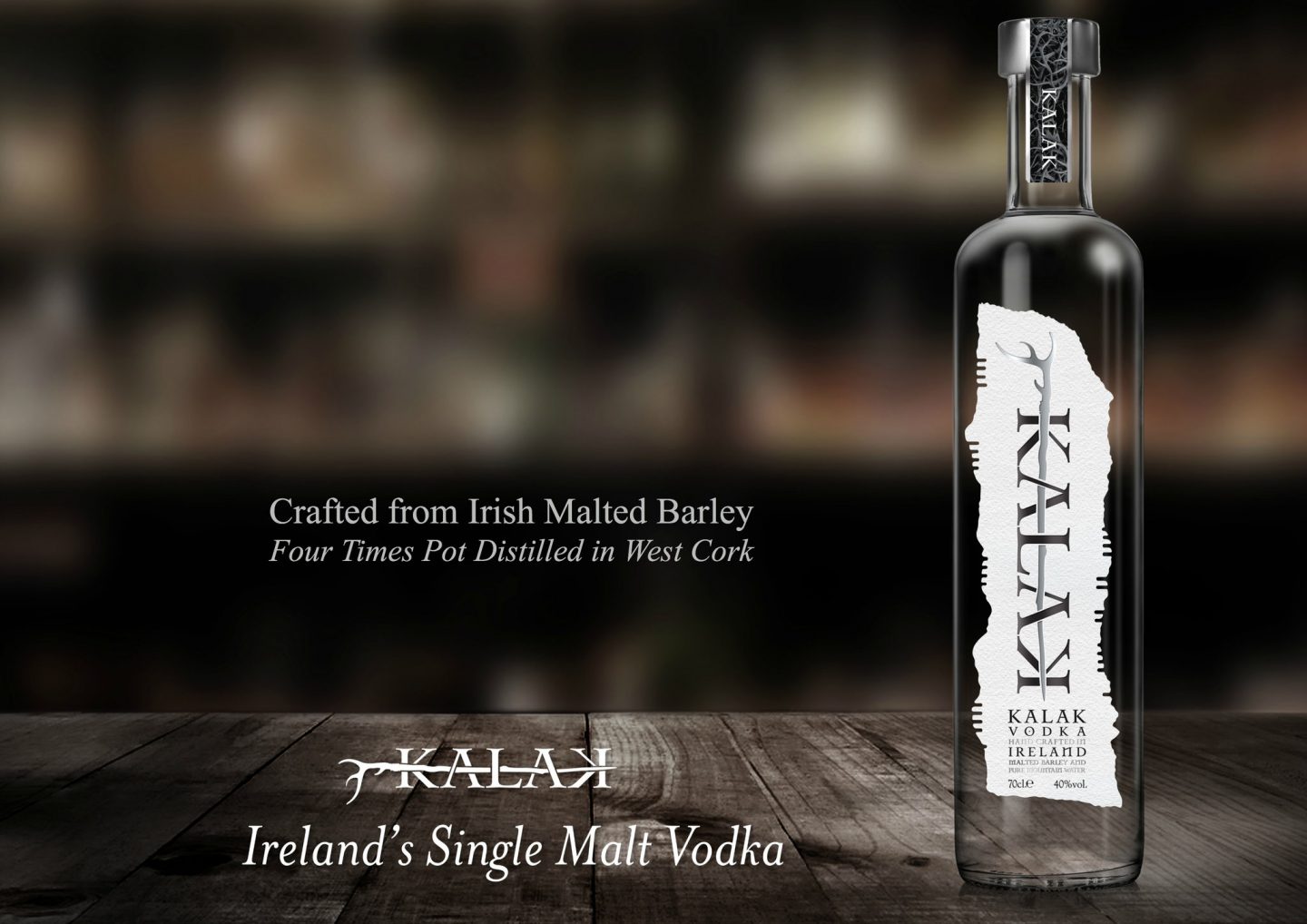 This is a bit of a two for one here – featuring two fantastic products created by the same company (Origin Spirits) run by drinks industry legend Patrick Shelley. Kalak is the phonetic spelling of the name of a mythical Celtic goddess, Cailleach. Folklore has painted her as the Irish equivalent of Mother Nature, a powerful being who commanded the forces of nature but cailleach is also a name for a witch or a mystical hag too. Fitting for an exceptionally crisp, clear vodka with actual subtlety of flavour (unlike many other well-known vodkas) which is pot-distilled in West Cork. Available from a number of specialist outlets across Ireland. For something extra special, a peated vodka is also available, which adds a real whack of smoke – perfect in cocktails.
Away from vodka, 2018 saw the launch of Origin Spirits' newest venture, Ornabrack Single Malt Gin – featuring five botanicals and distilled five times too. This gin truly wowed us from the get-go. It's made from 100% Irish malted barley, four times copper pot distilled before the select number of botanicals are added in ahead of a fifth distillation. Another one we swear by in a martini!
14. Longueville House
A luxurious bed and breakfast guest house in Mallow, Co. Cork, Longueville House benefits from a 25 acre orchard beside it, where the O'Callaghan family produce exceptional apple-based drinks, including an artisan-style medium-dry cider and a deliciously crisp apple brandy.
15. Black Castle Drinks
John McGee and Riva O'Malley returned from living in London – like ourselves – with an idea in their heads: to create an Irish, non-alcoholic craft soda made with 100% natural ingredients. So the couple set about beginning their business, coming up with unique soft drinks to tempt drinkers and non-drinkers alike. In their own words: "We were fed up of what was on offer in bars and restaurants for non-drinkers. Why was it that the teetotaler of the group was left out?" Brewed and bottled in Wicklow, their range (so far a Bramble Sting and a Fiery Ginger Beer) is stocked in Avoca, Fallon & Byrne, Supervalu and other specialist retailers around the country plus stocked at the bars of many a fine restaurant!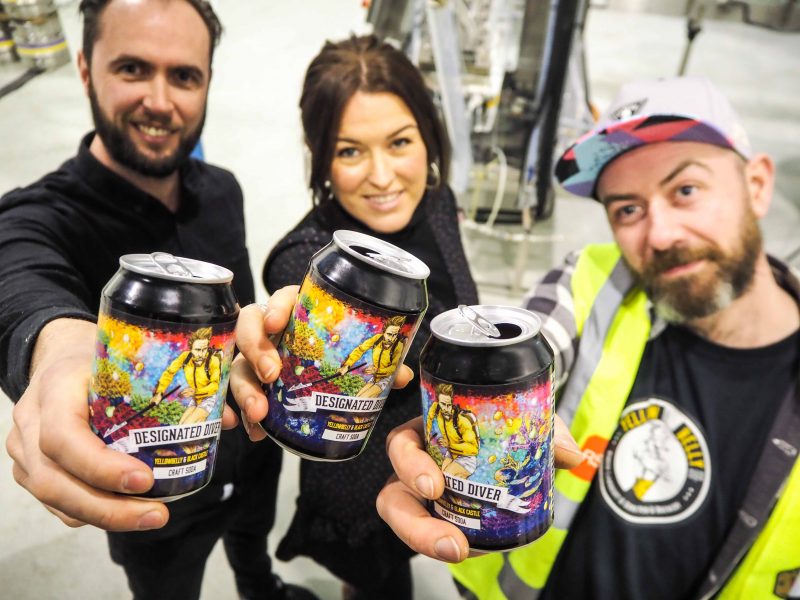 Black Castle recently teamed up with Wexford craft brewery, YellowBelly Beer to create an alcohol free drink called "Designated Diver" which has been praised across the board since release. A good alternative to an orange juice or a can of 7-Up when staying off the booze!
Ireland's first gin school opened at Listoke House and Gardens outside Drogheda in Co. Louth in 2016 to rave reviews. Perfectly timed as gin was fast becoming the drink du jour in Irish bars again, an enterprising group of Louth locals came together to develop Listoke Distillery, producing both a gin and beginning a gin school. A couple of years in, and with international exposure for the school and orders the world over for their gins, they've moved to a new site in Tinure, just off the M1, allowing for a bigger school and a larger space to produce more of their fantastic gin as well as giving visitors the opportunity to come and learn how gin is distilled and even create their own. Their signature gin is distilled in small batches using the latest technology (ensuring absolute consistency) and is a combination of half traditional gin botanicals and half contemporary flavours.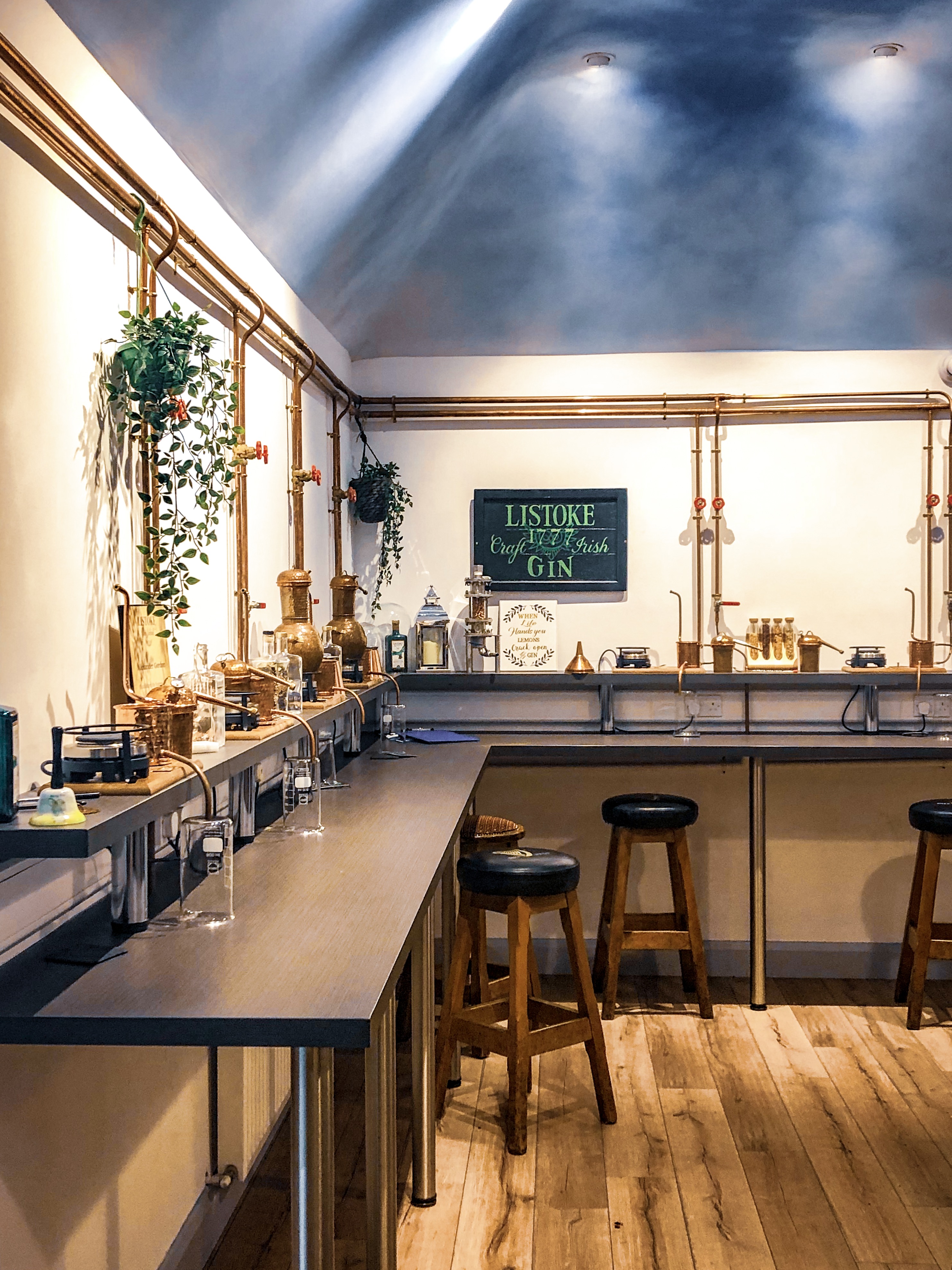 The Listoke Gin School is a wonderful experience for a gang of gin lovers to attend. The first gin school in the country, it offers visitors a full explanation as to how gin is distilled, several tasters plus a chance to sample some of the local flavours from the Boyne Valley. All who attend also get to take home a 700ml bottle of their own creation!
Being from the Boyne Valley ourselves, we're very biased with our love for Listoke,  but it speaks for itself. It's a high quality product with a distinct aroma and flavour. It's slowly making its mark around the world, in particular in the United States where one of the founding couples is now based and there's big business happening Stateside, so watch this space! Always innovating, there is a version wtih sloes and Irish honey, as well as a soon-to-be-released cacao nib & raspberry gin. Listoke's Blánaid also featured on the first episode of Chew The Fat  alongside other female producers from the Boyne Valley region.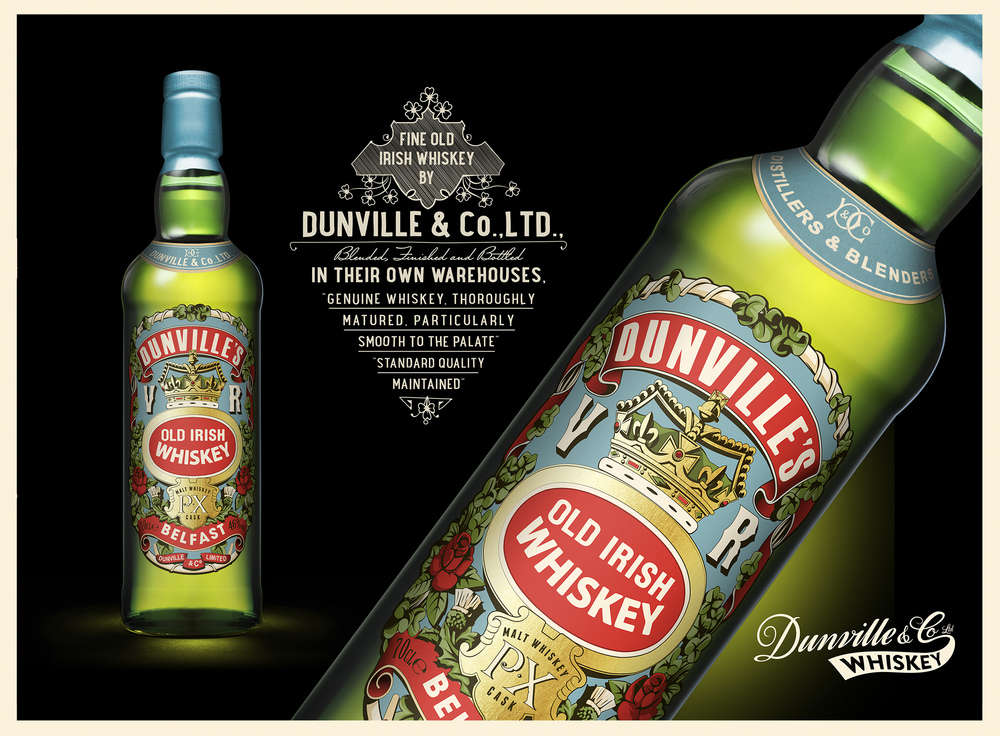 Once one of the best known names in Irish whiskey, Dunville's has only recently returned to the consumer market. Well-known and well-heralded until its untimely demise in the late 1930s, the brand was recently revived in 2013 by Echlinville Distillery – Northern Ireland's first new licensed distillery in over a century. Aside from a stunningly traditional packaging, the PX cask variety is also a traditional 'Old Irish Whiskey', 10-year aged in bourbon barrels before a finish in sherry casks. Worth seeking out this piece of history revived.
Dunville's Whiskey is available on Amazon, and you can purchase using this affiliate link.
Inspired by the ancient art of mead making, Kate & Denis Dempsey set up Kinsale Meade Company in 2016 and have made a real mark on the drinks market here in Ireland and a dip in the international pond too. Mead is the world's oldest alcoholic beverage, and is traditionally made by fermenting honey with water with other fruits, flowers and flavours. This company has a pair of flavours that are most available – an Atlantic Dry Mead and the Wild Red Meade, while a special Hazy Summer Mead is also on the market, though we are big fans of the Atlantic one in particular. Kinsale in general is a popular and beautiful part of the country as part of Ireland's Wild Atlantic Way where they offer visits to their meadery too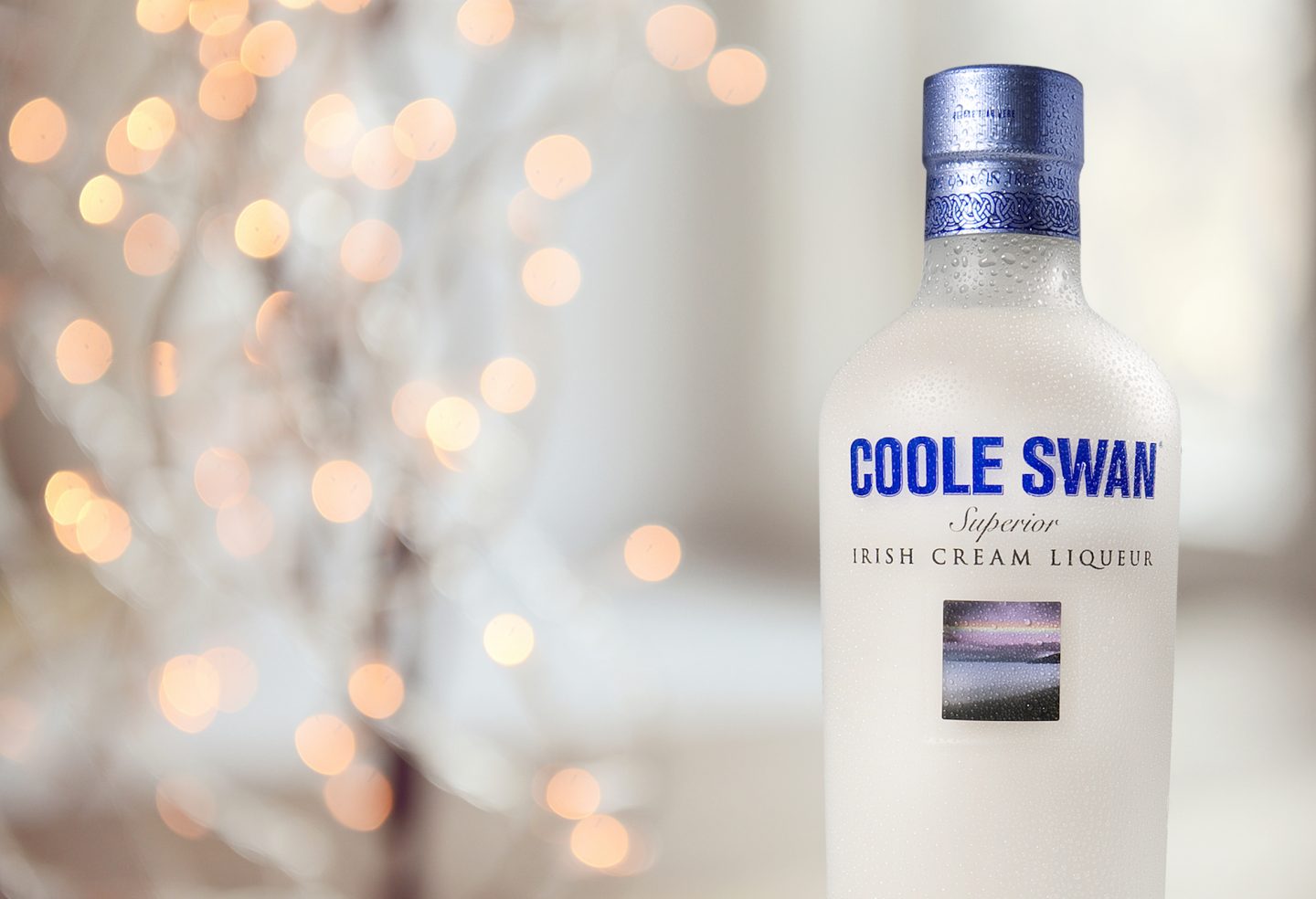 Rich, creamy and refreshing – nothing like the majority of other heavy and cloying cream liqueurs on the market – Coole Swan is a real Irish spirit success story. Ten years ago, one family in Co. Meath decided to embark upon a dream to create an exceptional new cream liqueur. Made using single malt Irish whiskey, fine white Belgian chocolate and fresh cream from the family's dairy herd, Coole Swan's taste is truly exceptional. Available across Ireland, the brand has gone truly international with huge export success. Try a bit in an espresso martini too!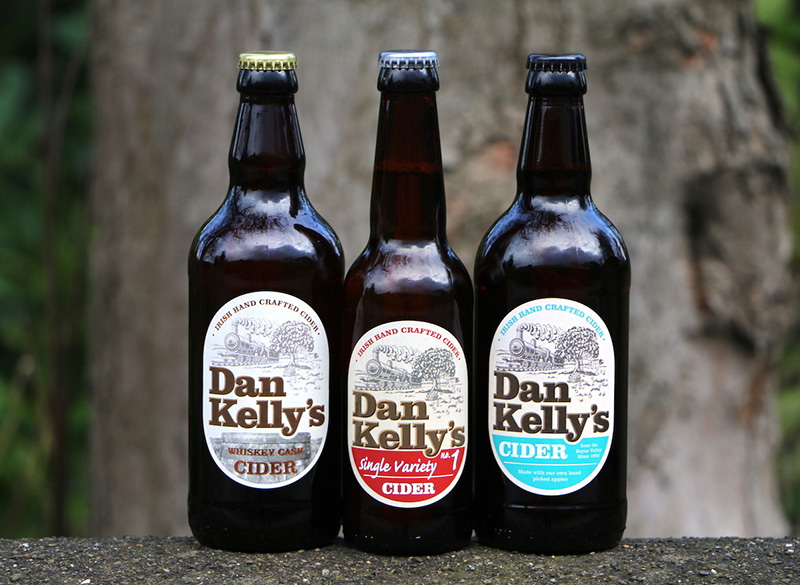 A new cider to the market, Dan Kelly's is made from hand-picked apples from a family orchard in Drogheda, which is spread over 80 acres with 16 different varieties of apple tree. This one might be a little harder to find, but the pure taste in every sip is so worth seeking it out. One of our favourites enjoyed ice-cold on a hot summer's day. You're in for a special treat if you can get one of the cask aged ciders too.
The first thing you notice with Five Farms is that stunning bottle, an homage to those iconic old milk bottles but updated with a contemporary feel. Fresh dairy cream from County Cork is blended with triple-distilled Irish whiskey to create this smooth and delicious cream liqueur. Interestingly, it's made specifically for a distillery in Missouri, though distributed in Ireland too thanks to a joint venture between Holladay Distillery and Irish drinks industry veteran Johnny Harte – so the eyes are well and truly on the US market for this! The name is in reference to the five family farms where they source the cream from. With butterscotch, caramel and vanilla flavours coming from this, it's the perfect after dinner digestif.
Another Drogheda debut is this new brewery from the Cooney family – long associated with the town of Drogheda and the drinks industry itself. Set in a new state of the art premises outside the large town in Louth, they are doing double duty on Boann distillery (producing whiskey) and Boyne Brewhouse under the same roof. For the latter, they have a range of 'legend' beers inspired by local folklore but with modern flavours, sourcing their water from the Boyne Valley itself and using local malt. The recipes they use for their range are a closely guarded secret but their hops are internationally sourced as are their brewing techniques – their head brewer is even a Kiwi who has now called Drogheda home. A refreshingly bold take on craft beer, this brand means big business – keep an eye on their star rising! If you spot the Vienna Lager, make sure you try it. One of our favourites, hands down!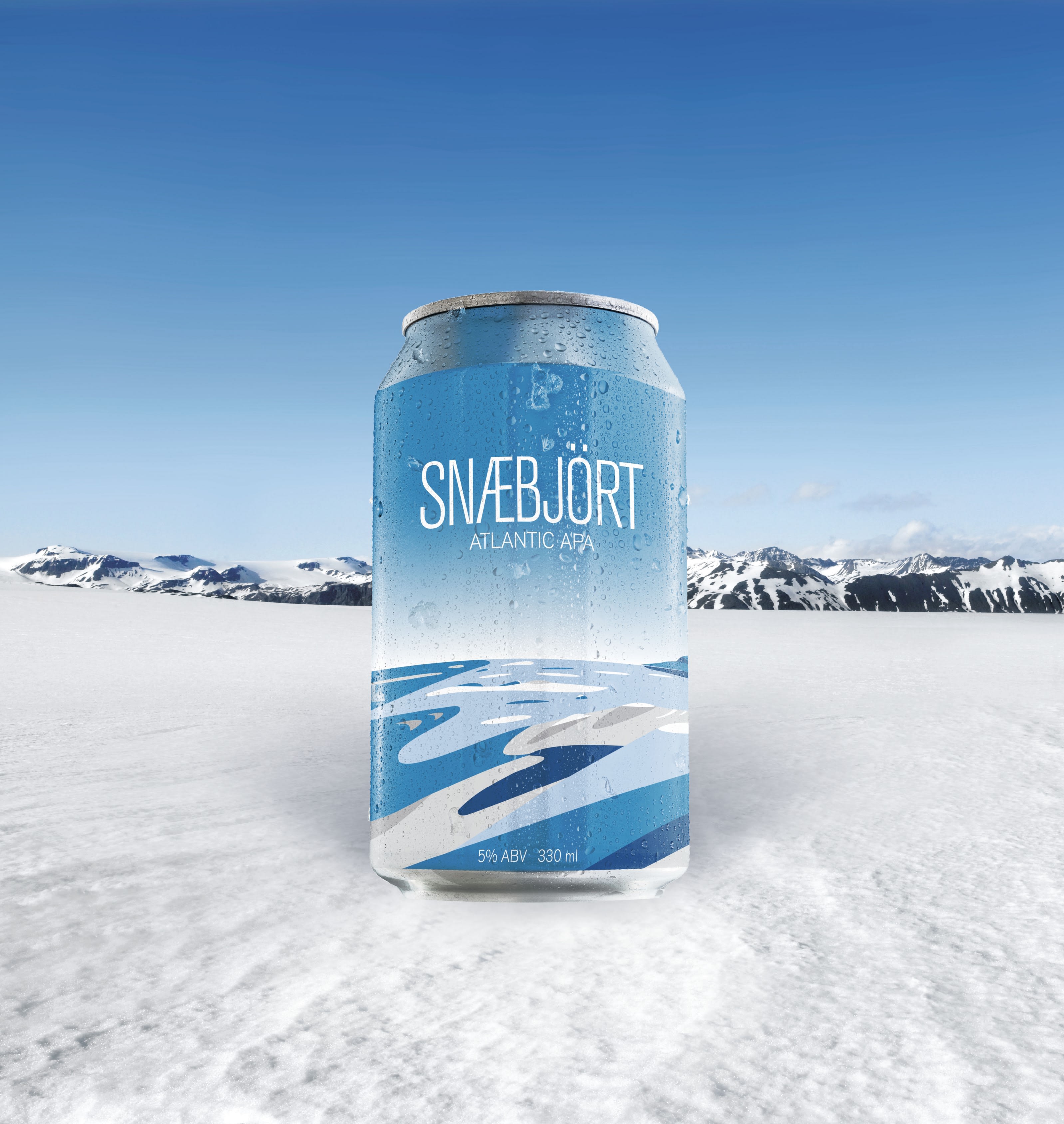 Though you don't have to be in Ireland to try the fruits of this fantastic brewery, as they also produce for other companies, too. If you're lucky to be flying Icelandair, keep an eye out for Snæbjört, an American pale ale inspired by Icelandic winters, available on board flights and in the Saga lounge at Reykjavik-Keflavik Airport.

This is a totally novel new product in Ireland, a fruit winery in what's known as the 'Garden of Ireland' (Co. Wicklow), set up by an environmentally-conscious couple, Pamela Walsh and Brett Stephenson. Named after the Gaelic word for 'meadows', Móinéir (pronunciation moy-nair) is their company Wicklow Way Wines' brand of 100% fruit wines including a strawberry wine and a blackberry wine – and the most recent addition, their raspberry wine- which is summer is a glass for us. This is a wine to have on hand for when food lovers are over for dinner, as the perfect pairing for a cheeseboard of Ireland's finest cheeses. Already becoming very popular across Ireland, the Móinéir brand is available in a number of specialist food and drink stores across Ireland and in plenty of restaurants too. Tours of their winery in Newtownmountkennedy with tastings, guided by the passionate pair, are bookable via their website.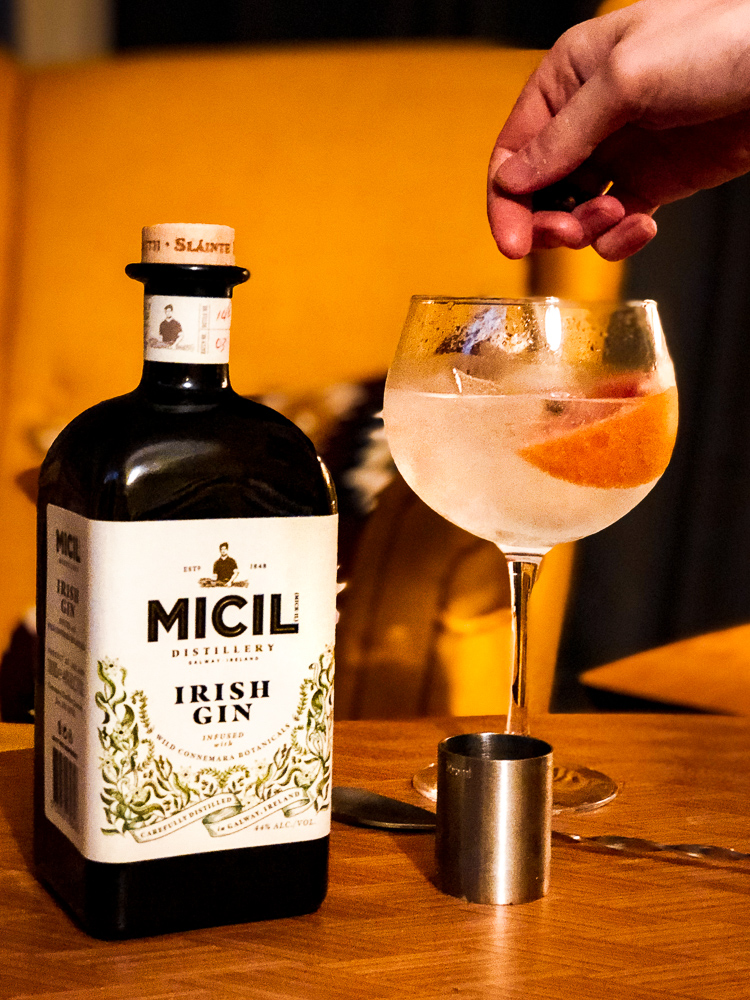 This is a very special Irish gin. Micil Distillery is known for making poitín – the high ABV, once-outlawed Irish spirit. Then moved into the gin market by launching this high quality gin with incredibly strong branding and a unique story. Botanicals are pot-distilled, giving this a crisp and distinctive flavour. From Galway, on Ireland's West Coast, flavours represent the rugged landscape, featuring  bog myrtle, hawberry, heather among others and the founder and head distiller is Gaeilgeoir (Irish language speaker) Pádraic Ó Griallais who is a sixth generation Poitín producer so you know he's a character full of story and craic, but with expertise under his belt too.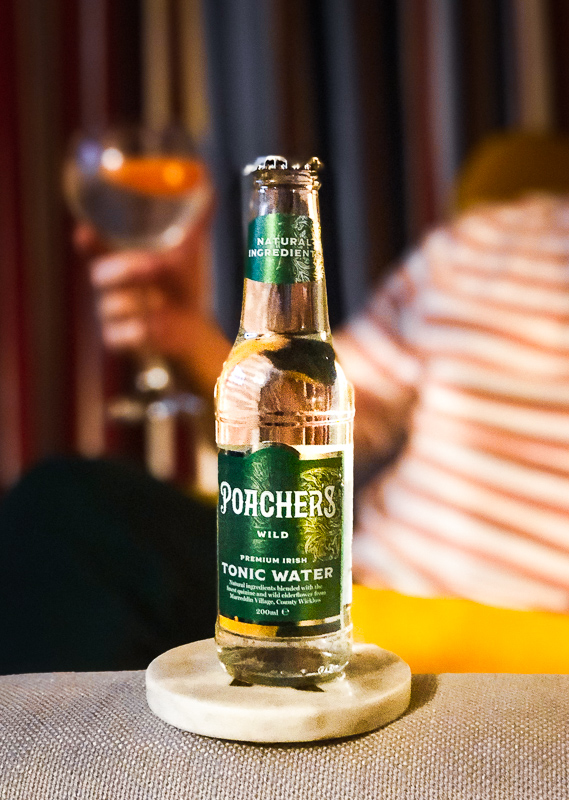 Perfect in a G&T, and whilst on the subject of gin you can't neglect the starring role tonic water plays in part with any form of this clear, delicious spirit. So, if spotlighting Irish gins, surely we should spotlight an Irish tonic water too? Poachers is the brainchild of Irish drinks industry mover-and-shaker Oisín Davis, who everyone should know. Passionate about using Irish as much as possible, his range of tonic waters (Original; Citrus; Wild) also includes a ginger ale and a soda water too and hand-cut Irish herbs are one used in the production of these drinks, which is in Litterbeg House in Morriscastle, Co. Wexford.
Teeling is the only operating distillery in Dublin city (located not far from where we used to live actually, around Christchurch in Dublin 8) and their range of whiskeys are becoming the staple of the best bars in the Irish capital and beyond. Whether you're into a single malt, single grain or small batch, each of their bottles offers its own unique personality and flavour profile – why not do a wee taste test if you find yourself so inclined?  Head to Teeling at Newmarket for a tour, too! In 2019, Teeling's have launched the first whiskey to be distilled in their central Dublin centre, heralding a very exciting time for Irish whiskey!
There you are now, but as always: drink your Irish drinks responsibly dudes!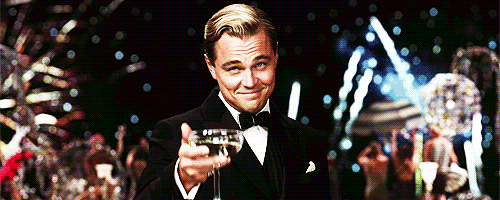 ☘ SLÁINTE! ☘